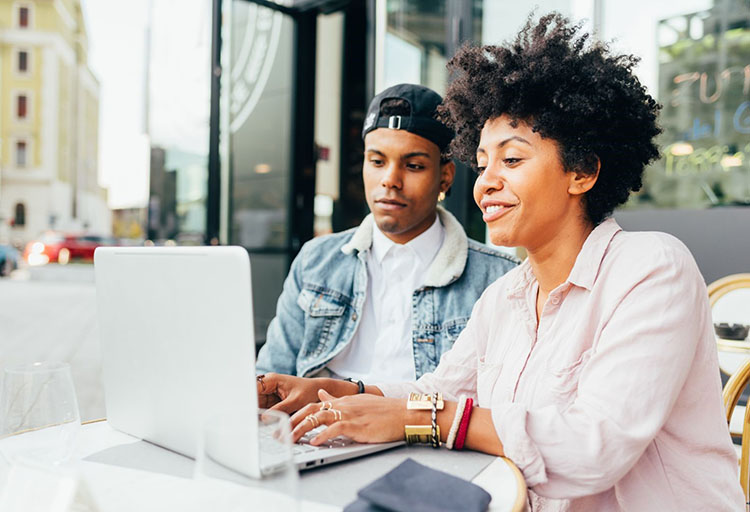 A complete application consists of the following:
Law School Admission Test (LSAT) scores
Credential Assembly Service (CAS) report
Transcripts
2-3 Letters of recommendation
Written Statements (Personal Statement and optional essays/addendum)
Resume
Dean's Appraisal (only when requested)
Apply Early
Applications generally open in September and it is always a good idea to complete your applications long before schools' deadlines. It allows you time to address any problems that may arise during the submission of your materials. Applying early will also put you at an advantage as most law schools use "rolling admissions," i.e., they review applications as they arrive. When rolling admissions are used, law school seats may be filled throughout the admissions season. So, if you wait until the school's stated deadline, you may have less of a chance of gaining admission.
One year prior to applying:
Watch this "Admitted Law Student Panel" video where recent Cal alums talk about the application process and share their experiences.
Continue exploring the legal field
Attend the Cal Law School Fair in the fall
Register for the June LSAT and allow 3-6 months to prepare for the LSAT
Register with the CAS – the Credential Assembly Service
Identify 2-3 potential letter of recommendation writers
Review your Academic Summary (viewable in the 'My Academics' tab in CalCentral) for any discrepancies; Review previous institutions' unofficial transcripts if you're a transfer student
Start gathering info about law schools and explore your financial aid options
Arrange a visit to a law school by working with their admissions office. You can request a tour of the school, get connected with a current student, or ask to sit in on a law school course
Summer before application cycle:
Take the June LSAT
Receive LSAT score (3-4 weeks after test)
Review law school choices in light of LSAT scores
Register for October LSAT if necessary
Request letters of recommendation
Begin writing the personal statement
Fall of application cycle:
Finalize letters of recommendation
Order official transcripts from Cal Central
Finalize your personal statement; get it proofread by 2-3 people who know you well
Take October LSAT if necessary
Complete and send admissions applications before Thanksgiving
Spring of application cycle:
Check your LSAC portal to make sure all applications are complete
Complete and submit financial aid materials
Evaluate admissions offers
Thank letter writers and inform them of your plans