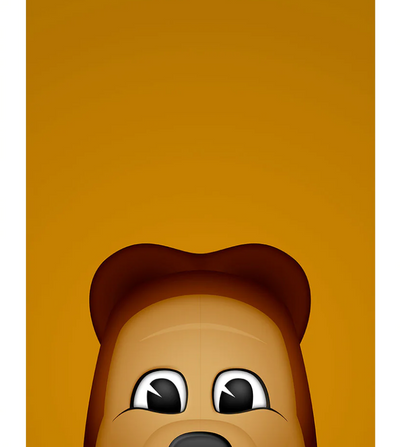 Our Berkeley Career Engagement Peer Advisors for 2023-2024
Colin O'Malley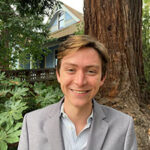 Hey everyone! My name is Colin (He/They) and I'm a third-year Psychology student. I'm from sunny San Diego but have fully converted to being a lover of everything the Bay has to offer. I am so excited to be a returning peer assisting you in your career journey and engaging in my own passion of working with people. Beyond my work here at Berkeley Career Engagement, I have been involved with the Public Service Center's Alternative Breaks program and have taken art classes at the Berkeley Art Studio to unwind and exercise my creative side. Additionally, I have interned with the federal government and am currently involved in a Berkeley lab and mindfulness research with a bay area post doc. Please feel free to ask me any questions about these fields! Hope to see you all stopping by.
Emily Yu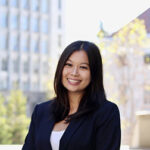 Hey y'all! My name is Emily (she/her), and I am currently a Senior majoring in Business Administration. I am from the Bay Area and was raised in Oakland, CA. Outside of the Career Engagement, I am involved with a consulting club, Residential Life, and the Committee on Student Fees. My career interest is in consulting, and I have had multiple internships in the business/consulting fields. In my free time, I enjoy playing tennis, traveling, singing, shopping, and binge-watching old TV shows. I am excited to be a part of your professional journey here at Berkeley, and I hope to meet you at my drop-in hours! 
Gabriela Trujillo
Hi everyone! My name is Gabriela Trujillo and I am a junior majoring in Sociology. I was born in Berkeley (Alta Bates baby, if ykyk lol) but I grew up in Oakland so I am very familiar with the Bay Area. I'm incredibly passionate about mental health, tech, marketing, and education! Outside of Berkeley Career Engagement, I am involved with EOP, LBSA, and I volunteer at a local high school. In my free time, I love to have spontaneous picnic dates, draw on Illustrator, binge-watch tv shows, and read. I am beyond excited to be a small part of your professional journey here at CAL! If you have any career-related questions or just want to vent about anything, feel free to come by my drop-in hours!
Josh Ferrufino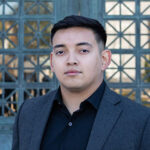 Hi everyone! My name is Josh Ferrufino and I am a junior majoring in Political Economics with a concentration in the Development of Latin America. I'm a Jersey native, being raised in West New York, New Jersey for the majority of my life. Most of my friends joke that I am a finance bro as I have previous experience in Private Equity, Venture Capital, and Product Management at a bank. Don't be fooled! I am interested in much more than just finance. My professional interests lie in investing in people, innovation, and creating opportunities for those who have limited access to them. I am part of various clubs on campus including The Chess Club, Berkeley Venture Capital, and LBSA. Outside of professional stuff, I am an avid UFC watcher and photographer. I also love reading, so if you have any book recommendations feel free to let me know. Whether it is to review your resume, figure out what direction you want your career to go in or you just want to be supported in your professional endeavors, feel free to visit me in my drop-in hours!
Julie Duran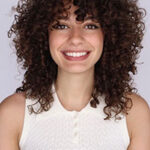 Hey there!  I'm Julie, and I transferred to Cal from a small community college in San Diego county.  I'm now in my fifth and final year studying Data Science with a domain emphasis in Linguistic Sciences.  I'm a re-entry student, so you can often find me on campus working, studying, or hanging out in the Re-entry Student Program community space.  Outside of my campus involvement, I love to spend my free time playing Nintendo games, crocheting, or binge watching reality TV.  I'm here to provide support in any way I can, so please don't hesitate to come by my drop-in hours!
June Nguyen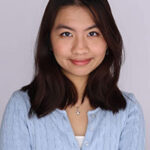 Hello! My name is June and I'm a first-gen junior majoring in Business Administration with a minor in Public Policy. I've resided in the East Bay ever since I moved to the U.S. from Vietnam when I was 13. My career interest is finance, but I'm also knowledgeable about other careers in business as I've gone through business club recruitment at Berkeley. I've had several internships at a startup, investment bank, and acquisition company and will be interning at an investment bank next summer. Aside from my professional pursuits, I love trying out new restaurants and cafes and watching movies (Quentin Tarantino) and shows (The Boys, GoT, Stranger Things). I'm super excited to support y'all on your professional journey as a Peer Advisor, so see y'all at my drop-in hours!
Salvador Gomez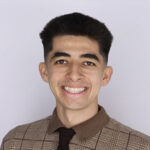 Hello! My name is Salvador (he/they). I transferred last year from Cerritos College and am now a 4th year student here at UC Berkeley. Currently, I study Society & Environment with minors in City & Regional Planning and Public Policy.
My interests have led me to work on my own initiated research on gentrification as well as other policy research projects also involving city planning. Additionally, I have been affiliated with organizations like EOP, DSP, SERC, NavCal, Fung Fellowship, and Latinx & the Environment here on campus.
Outside of school and professional work, I enjoy being active with friends by playing basketball, bouldering, or my personal favorite, competitive dancing. As you can probably guess, I have many interests and a quote I live by is, "a jack of all trades is a master of none but more often better than a master none."
Tiff Tong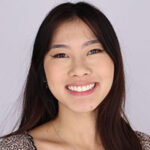 Hi, I'm Tiff! I'm a 5th-year majoring in Society & Environment with a certificate in Business Administration. As a peer advisor, I'm really excited to hear about your aspirations and needs. I have lots of helpful tips on how to gain work experience, write a competitive resume & compelling cover letter, how to explore careers, and more! My other experiences include doing a tech internship, O/B research, work-study, study abroad, and industry mentorship. Feel free to come by to chat!!
Tristan Keene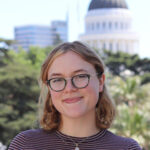 I am Tristan Keene, a fourth-year Political Science major from Benicia, CA. Prior to transferring, I studied Political Science and Communications at Diablo Valley College, where I worked as a peer advisor in my school's Career and Transfer Center. I absolutely loved the opportunity to assist students 1-on-1 in their personal, professional, and academic journeys and I can't wait to continue this work at Berkeley Career Engagement. When I'm not in school or working, you can find me backpacking, baking sourdough bread, or winning national championships in debate. 
Victoria Airea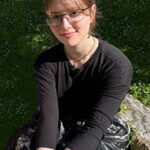 Hello! My name is Victoria and I am in my final year at Berkeley as a transfer student double majoring in Japanese and Slavic Languages & Literatures, with aspirations of working in academic administration and language education in the future, to support other students in various realms of academia and professional development. Apart from my work at Career Engagement, I have also worked as a Japanese language tutor for my community college, helping students and aiding the professor in class sessions. I'm from a tiny, historical, gold rush mountain town in Northern California and have spent a lot of my time there enjoying the quietude of nature, though I also enjoy the liveliness that comes with residing in the Bay Area. In my moments of leisure, I enjoy spending quality time with those I am close with, as well as curling up with a book, playing tennis, and playing piano. I am very fortunate to be a part of the Career Engagement team and am really looking forward to meeting each of you who comes to my drop-in hours. Let's have a wonderful school year!