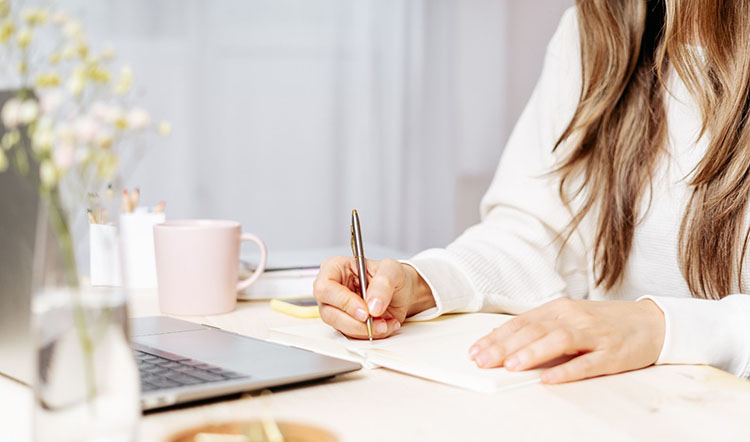 The written statements of an application consist of:
Personal statement (2-4 pages double spaced)
Optional supplemental essays such as the diversity statement
Addendum (optional)
Personal Statements
This statement is a critical sample of your ability to write, as well as an opportunity to tell the admissions committee about yourself. Since most schools do not conduct interviews, the statement represents an opportunity for you to present yourself as more than just a GPA and an LSAT score. With so many applicants possessing identical qualifications, the statement can be the critical factor that distinguishes you from the applicant pool. What you say in your statement can also help you offset weaknesses in your application. So, take writing the statement very seriously.
Most schools are interested in why you are choosing to pursue a legal education now and learning about the unique qualities and experiences you will contribute to their incoming class. To get started, gather information about yourself including:
Work, school and community experiences, such as positions you have held, volunteer opportunities, and projects you have participated in
Extracurricular activities, such as clubs, sports teams, leadership positions
Personal challenges and experiences, including travel, disabilities, goals you have accomplished
Unique talents or interests
Personal statement resources and samples:
General Tips
Write a concise narrative with one or two points. Go for quality over quantity.
Tell a story where you are the main character and you changed, grew, or shifted your perspective.
Write about any activity that shows off your best qualities. Review your classroom, student organization, work, and personal life for material.
Show, don't tell: conclusions should be self-evident. Well written statements use stories that illustrate your good qualities. You should not have to explicitly state them.
Keep the focus on YOU, not an ill relative, remarkable client, or inner workings of an organization where you worked.
Write several drafts and ask for feedback on early drafts.
Addendum
Challenges, such as a string of low grades or a low LSAT score should be addressed in an addendum. Be brief and honest while offering a sympathetic explanation. Generally 1-2 short paragraphs is sufficient.