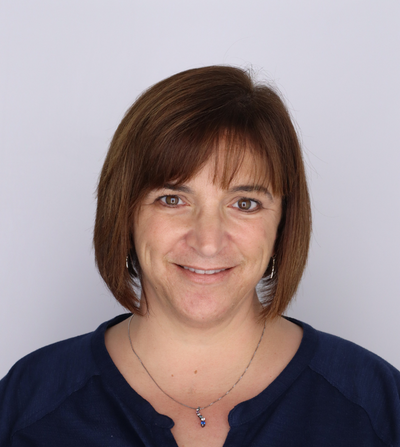 Senior Associate Director, Employer Relations
Education
M.Ed., Student Development Administration
B.A., Political Science
How did you get here?
Third time's a charm! I have over 25 years experience in student services. From Chico State to Humboldt State to BERKELEY to UNC Chapel Hill to Northeastern University to BERKELEY to Cal State East Bay and FINALLY back to BERKELEY! I discovered my passion for working with students in regards to career development, after working in residence life, student activities, teaching and academic advising.
Who do you work with? What's cool about your job?
I'm excited to work with an incredible Employer Relations team, who works with our employers to help them connect with our students. From planning and executing career fairs and helping employers set up on-campus interviews, to connecting our alumni with current students and working with employers on internship development, our team is the go-to for employer strategy. In addition, I have the pleasure of being the liaison to Cal Athletics and our student-athletes. There are many great things about this job, but truly, meeting so many amazingly talented students and connecting them with employment opportunities is the best job anyone could have.
What's the best career advice anyone has given you?
How about two things?! Don't try to do everything, because that's impossible and no one will remember what it is you do. Be great at a few things and everyone will remember you. And… don't let your work be work. Find something you enjoy and build a career out of it.
Interests/Hobbies
Hanging out with my husband, 2 boys and my dog, watching my kids play sports, cooking, golf, playing Scrabble, watching all kinds of sports, coffee, cooking, knitting, Elvis, Yankees, did I say cooking?!