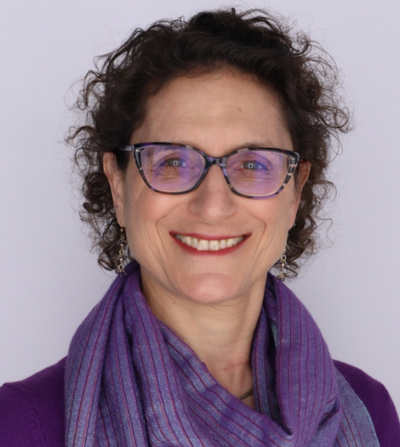 Assistant Director for Environmental Design
Education
M.S., Counseling, San Francisco State University
B.A., French, Minor in Dance, Tufts University
How did you get here?
When I graduated from college, I did not know what career direction I wanted to take. I held a number of jobs that weren't particularly fulfilling but through which I accumulated professional skills, while more invested in practicing and performing with a West African drumming and dance group in the Boston area. Over time, I developed a set of criteria for what I wanted in my career. While working in an HR and accounting role at a startup tech company, I met with a career counselor and realized that her type of work might suit me. Soon after, I moved back to San Francisco and went to grad school.
I have mostly cultivated a "portfolio career," dividing my work time between my job at Cal and working with people at various stages in their careers in private practice in San Francisco. Over the past seven years, I have become a registered yoga teacher (RYT 500) and more recently been pursuing certification as a yoga therapist. Given the social, political and other challenges these days, I am glad to be able to bring yoga philosophy and practices into career counseling when it makes sense to help clients gain clarity and perspective, manage stress and feel more empowered. If you meet with me, I may ask you if you would like to take a few minutes just to breathe.
Whom do you work with? What's cool about your job?
I work with undergraduates, graduate students and alumni from the College of Environmental Design. I am inspired by students' creative skills and desire to make a social impact. I enjoy hearing each person's unique story, learning about their hopes and aspirations, helping them manage stress and uncertainty, recognize and express their strengths, and gain perspective about their career development. I also appreciate getting to work with competent and caring Career Center colleagues and campus partners.
What's the best career advice anyone has given you?
Being happy is more important than being "important."
Follow your curiosity – if something piques your interest, look into it – you never know where it might lead you.
Interests/Hobbies
Yoga, dance, photography, other visual and performing arts, biking, walking, languages (besides French, I've studied Spanish and Swahili and learned a bit of Dagbani); spending time with family, our two cats, and close friends.